Whether you're traveling solo or in a group, our amenities let you improvise the perfect mood for whatever activity you decide to pursue.  Share travel experiences with the other guests. Play games. Cook yourself a meal in the kitchen.  Pack a picnic to take to the park.

After taking in the spectacular views and all the local attractions, Wanderfalls is the place you'll love to return to at the end of the day. It's just like coming home!

We're just three blocks from the NFTA (Niagara Frontier Transportation Authority) bus depot and 1 mile from the Niagara Falls Amtrak Station. And, if you travel here by car, free parking is available on street right out front.  The tip of the Falls are 1 mile away, an easy walk from here, en route to some fun tourist stops, a neighborhood grocery store, post office, shops, and restaurants.

Wanderfalls Hostel nightly rate includes these amenities:

Free Internet and WI-FI throughout the building 

Guests over 21 may relax after a long day of sightseeing with a beer, a glass of wine or other alcoholic beverage onsite 

Washing machines available for a fee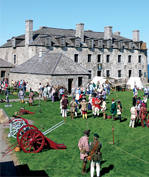 N I A G A R A   F A L L S '   F A V O R I T E   G U E S T H O U S E   

Wanderfalls Guesthouse

 Niagara Falls' 

Friendly Home Away From Home!

CoronaVirus (COVID19) Measures Update:  January 2021

Last season (2020) we had to make some changes to our operations to mitigate any COVID risk to our guests and ourselves.  The changes included:

1)  No longer serving our much beloved pancake breakfast and for that we are truly sorry. We adjusted our prices to reflect the lack of breakfast. While breakfast is not included, the kitchen is fully available to you for preparing your own meals.  

2) No longer personally checking in our guests. You will check yourself in via the key code provided. Each room will have booklet in it with information about the house and the area.  

For the 2021 Season, beginning in May - those changes will remain in effect UNTIL further progress has been made on vaccinations and a significant reduction in COVID cases.

As before, we clean and sanitize the house daily. Everything in the house is available for your use so you can make yourself at home. For the time being, we ask that masks be worn in all common areas while others not in your party are around (unless eating of course). Please try to do your best to maintain a social distance of 6 feet from guests not in your party.

We are located on the USA side of Niagara Falls, only 1 block from the Niagara Gorge and a 10 minute walk to Niagara Falls State Park.  

Our mission is to be the number-one choice for Niagara Falls travelers who prefer affordable and comfortable accommodations in a warm, friendly home environment to the sterile, lonely atmospheres of large commercial hostels and expensive hotels and motels. 

Our guests love meeting new people and are open to shared accommodations and communal living.   

At Wanderfalls, you can:

Relax in the common areas, like the dining room, living room, porch or garden.

Prepare your own meals in the fully stocked kitchen. 

Meet other travelers, make new friendships, and enrich old ones. 

Get free tourist tips and information from the staff and fellow travelers. 

Access free WI-FI anywhere in the house and on the porch.

Enjoy the library and exchange books..

W   A   N   D   E   R   F   A   L   L  S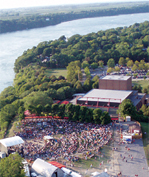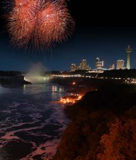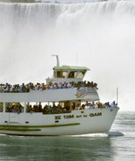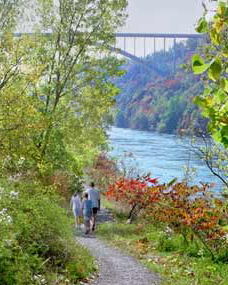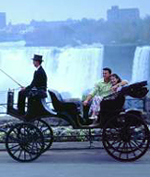 Looking for a whole house Vacation Rental?

We have 4 beautiful homes for you to consider depending upon the size of your group.  

For more information go to: